So I'm trying to decide what I want to enter in the county fair. I have these three I've picked. Heck I might just enter them all, it's 50 cents to enter, lol.
Choice #1 - Lotsa Dots - did it for an ebay auction
I just love this little flower, lol.
Choice #2 - Asian Themed Set - for International Day at Em's school (she picked China as her country)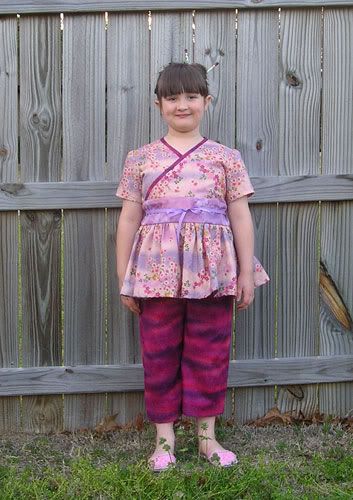 Choice #3 - The Mermaid Dress - for the Marth Pullen Contest