Arrrrr!! Yep, I finally sewed something and it came out pretty good if I do say so myself.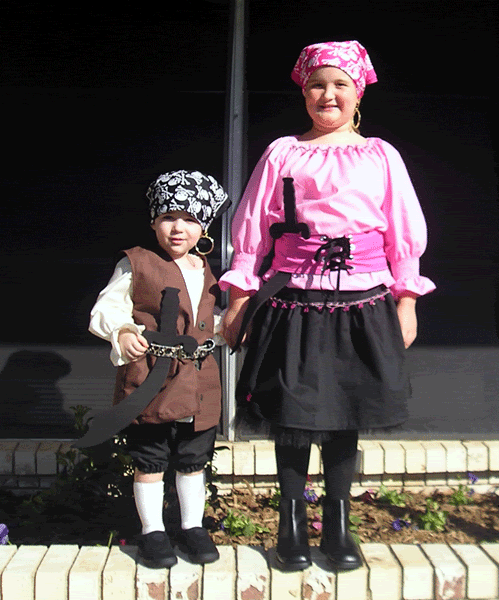 We have a halloween party tonight, so I whipped these up last night and finished this morning.
They are a rather hodge podge of patterns and my own design. Ottobre for the pants and the corset and a 1970s peasant top pattern that I morphed slightly different for each of them, lol. The vest was an old simplicity pattern.
Em's skirt is my own design and I love it, it's an elastic waist skirt, but it's got a yoked top and it's got a lining with a double layer of black tulle at the bottom of the lining. It really doesn't show its cuteness in the picture. I will definitely be making some regular versions of this skirt for her.
And if you're interested in great pirate pick up lines.
I've got just the site for you.