Since Em is in dance competitions, I make a lot of hair buns for her, and I do it for other moms at recital who can't make buns. So I thought I'd offer my tips for bunmaking and how I do it. And a warning, these pictures are BIG, so you can see what I'm doing, so dial up modems might be very slow with this.
Materials:
Brush, ponytail holder, lots of hair pins like the ones in the pic, hairspray and a good gel.
Step#1
Make a ponytail - usually low, this looks better, especially for ballet buns.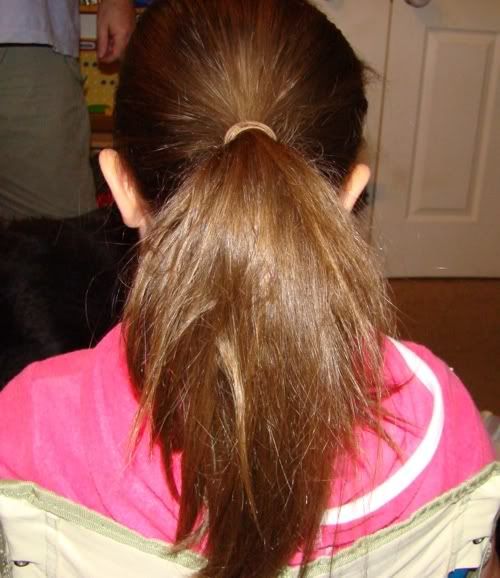 Step#2
Twist the ponytail.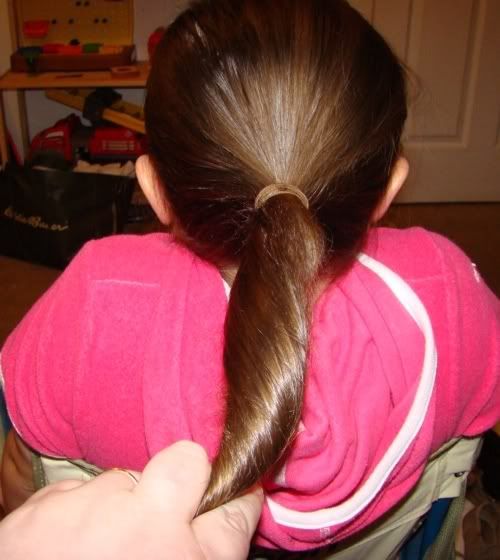 Step#3
Begin twisting the ponytail around the bun area.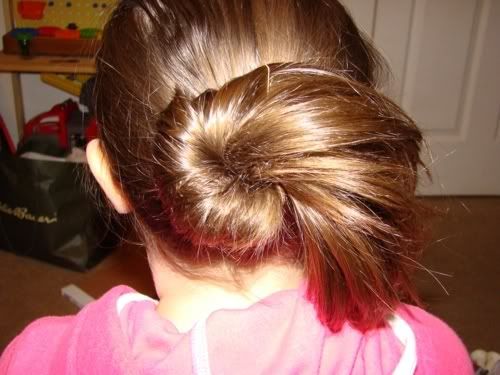 Continuing wrapping the ponytail around.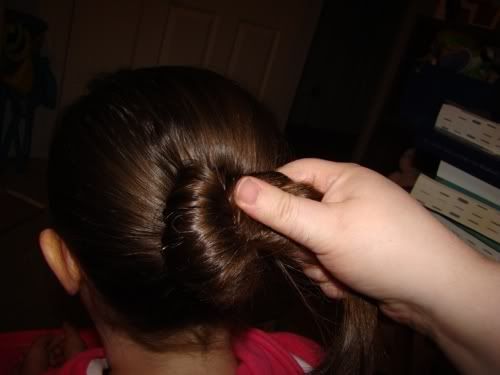 These next images will show how I insert the hair pins. I insert hair pins initially about 1 inch apart as I wrap the hair. I insert them about 90 degrees perpendicular to the head, then push them down and up to the scalp by moving the pin in until it is flat against the scalp and hide behind the bun. This holds the bun securely and hides the pins.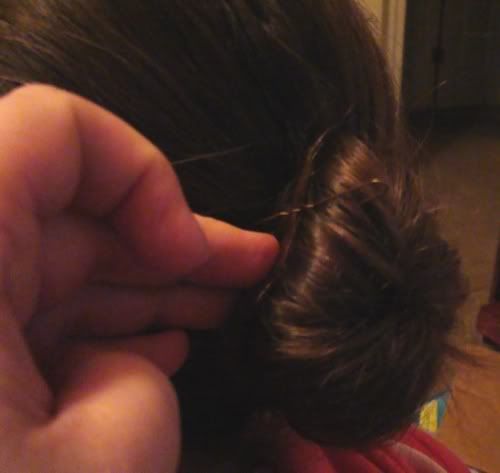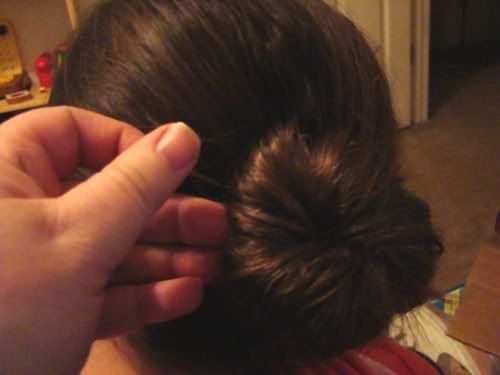 Continue wrapping all the way around.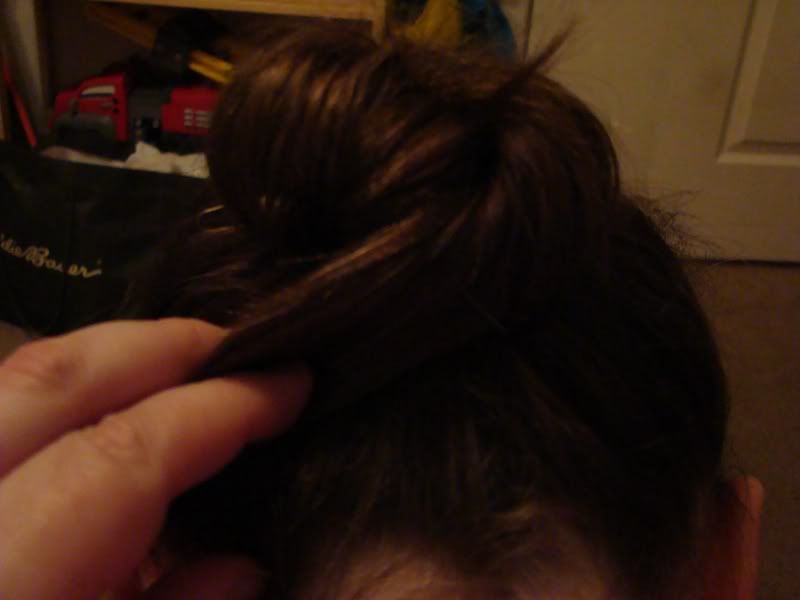 Step#5
Make sure all pins are fairly secure before finishing the tail. Inserting the tail of the bun can be tricky, it usually requires about 2-3 hairpins to keep it entirely hidden behind the bun.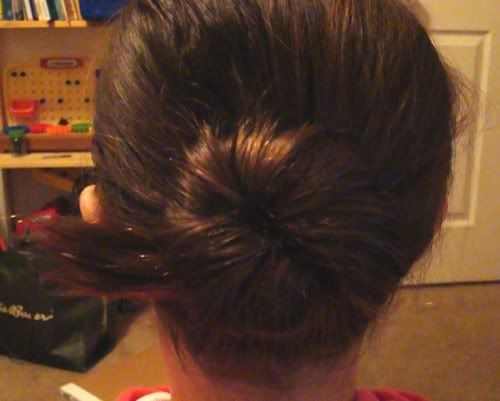 Step#6
Finish tucking the tail with hair pins. This is the point when I have my daughter shake her head to make sure the bun is secure, if I find lose hairs, I put a few more pins in through the bun because I want to make sure it's danceable and won't fall out during a performance.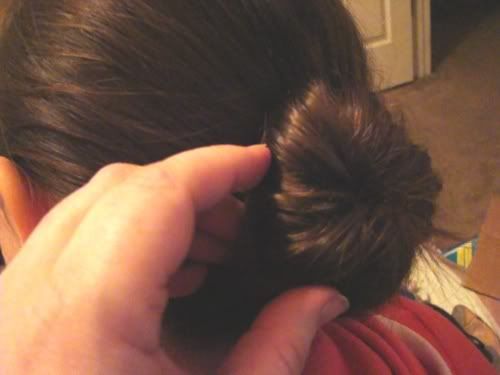 View of finished bun (we did not gel all the lose hairs on the side of her head). When I am finished with this part, I take a small amount of gel and rub it through both palms, then slick down the rest of the head of hair, as well as slick down the finished bun for any loose hairs. Then I shallack it with hairspray and finish with glitter spray.
Side view of finished bun