I realized I forgot one of the most often ways I use my altered tags is for one of a kind items I design. I like making original tags for them too.
I just found my missing tags I made Em the other day. I had misplaced them in my closet o'sewing. And I wanted to show you how I make art for my kids' rooms with tags and some scrapbook paper, I coordinate them to their bedding and curtains. And if you wait around and check the ads, Michael's and Hobby Lobby put those scrapbook picture frams on sale all the time for $5.
So here they are:
These are some tags I made the other day with just embellishments. I was going for sort of a ballet theme-type of thing.
Here is Em's tag picture:
And here is Mr E.'s tag picture (sorry for the flash, this one would not photograph well without it: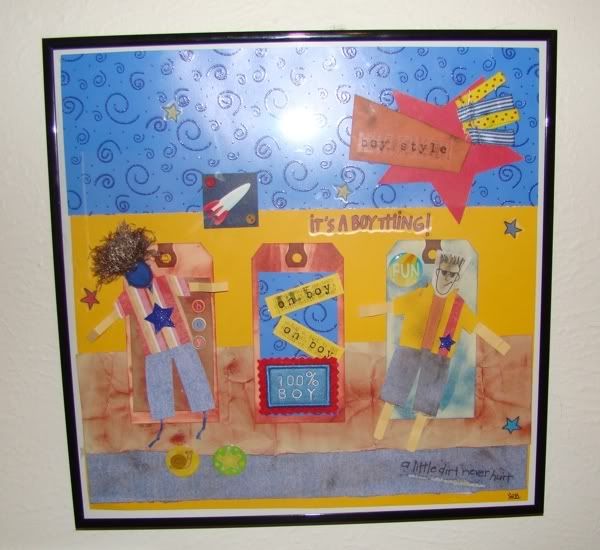 Off to clean the house and then to the sprayground for some water fun for the kids and reading Wicked for me.