Fairy Wings for your Doll - Tutorial
It's ready! Now you can sew fairy wings for your dolls, very easy and in about an hour. Click the fairy wing picture below to take you to it. If you are new to this, you will need Adobe Acrobat to get PDF files. You can download it
here for free
.
You can design your own wings as easy or hard as you like, but I have also included the pattern I drew for this tutorial. You can find it at the very end of the tutorial. Also I have embellished these wings very little, feel free to go wild on yours with glue and glitter or paints.
With waldorf dolls, I like to use hemp silk in natural or dupioni silk in white and I dye them myself. For this tutorial, however, I used plain ol' cotton broadcloth. Any woven/quilting fabric will work just fine. Knits will end up very wonky and will stretch, so I don't advise stretch fabrics for this.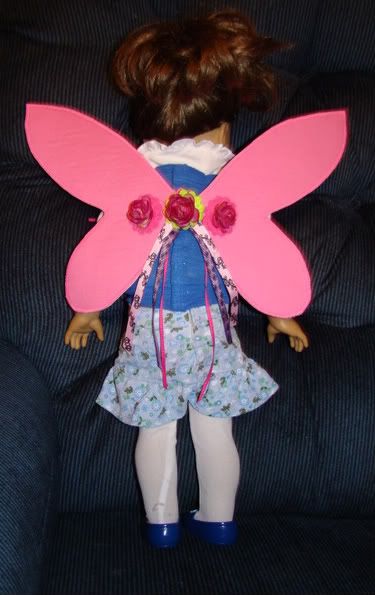 Coming in the next couple of days - The No-Sew Fairy Wings for your doll version!! For those of us who are too lazy to get out the sewing machine.